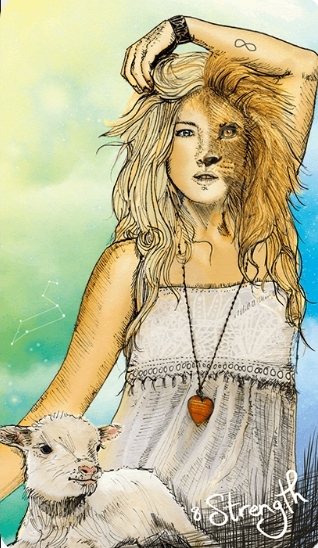 Strength is the card for March. This doesn't mean that we need to flex our muscles, it is more a case of tapping into our own inner courage. March can leave us feeling emotionally exhausted. Learn to let go a bit this month.
It may feel like we are collapsing under the weight of all the pressure around, but we have oodles of reselves of courage and with Strength as our guide, we need to tap into it.
Usually a quiet word is more productive than a shooting match.
Many doubts will be running through the airwaves so don't be too hard on yourself.
Mars shakes things up a bit in the first week of March, but Venus calms them down again.
A new moon around the 13th exposes the truth to those that want to see, but Neptune still keeps some in the dark.
We are granted with a burst of enthusiasm around the Equinox, when the Sun enters Aries. Greet the new season by dreaming big and daring to push past the present confining boundaries to build a better future.
The Libra full moon occurs around the 22nd and will bring a turning point in Financial matters world wide.