2020 Chinese Year of the Metal Rat
The Chinese New Year of the Metal Rat occurs on January 25th, and it promises to be a year that will go down in History.
The Chinese New Year brings inspiration, spontaneity, emotional and creative breakthroughs. Trusting one's instincts and reacting quickly to changing conditions in this fast paced year and seeing things from a new angle is the key to navigating the Rat year.
The Year of the Metal Rat will bring major creativity our way, and may even mean big financial gain in our personal projects. We will learn how to use our quick wit to achieve our desires and dreams. The Metal Rat is a go-getter and one who doesn't take "no" for an answer. It's the spark of inspiration that draws us all to be more motivated and focus on our passions.
---
RAT
1912,1924,1936,1948,1960,1972,1984,1996,2008
A year of ups and downs for monseur Rat. Friendships will grow, and relationship matters are prominant.
Being the fist sign of the Chinese zodiac, this year is important to map out and plan for the future.
Look after investments, Rat years may bring abundance for you, but it is the future years that you need to prepare for.
Use your Rat senses to protect you from deals that could bring problems in the future.
TIGER
1914,1926,1938,1950,1962,1974,1986,1998,2010
New adventures and new people lie ahead for you in Rat year. Although you like taking risks you could be over impulsive on some, so make sure you get the right advice.
You might attract opposition and you will need to get a grip of yourself. You can have what you want, but stick to the rules and do as you should, avoid going off the rails.
Depending on your willingness and commitment to making things happen, you can have a great year. If you have issues in your relationships, maybe its time to look in the mirror.
DRAGON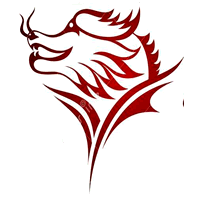 1916,1928,1940,1952,1964,1976,1988,2000,2012
Luckily you are strong and don't give up easily. The year may present some challenges and they seem to prop up when you least expect them.
Your social circle will pick up and the focus will be on new things during 2020.
Financially, it looks like a positive year ahead, but don't forget about those close to you or you could have to deal with separation.
HORSE
1918,1930,1942,1954,1966,1978,1990,2002,2014
The Rat is not a great fan of the horse, so the year may present some challenges. As much as you would like to spend time doing the things you enjoy, other duties may call.
It is a year of growth and expansion, but there are also lessons to be learned. Horse can be stubborn and their opinion is what matters...to them. Take this into consideration so that you don't cause bigger problems for yourself.
The problem is that Rats irritate horse, and you might find yourself frustrated with people around you. Be cautious with money and don't make risky investments. Dont be conned into "hot deals".

MONKEY
1920,1932,1944,1956,1968,1980,1992,2004,2016
Monkeys will need to learn some patience this year. There can be some changes during the year that you find difficult adapting to.
You will have work or business luck and should prepare well for the next few years. Its not a good idea to take big risks.
There may be stumbling blocks and you wont have the kind of freedom that you are used to.
DOG
1922,1934,1946,1958,1970,1982,1994,2006,2018
Watch for some legal issue early on in the year. Rat years can be frustrating for Dogs. You ability to move forward with projects can be limited.
Watch personal life as there can be betrayal. Also family matters can present some challenges.
It can be a slow year and you may need to put in the extra effort if you are to see rewards. There is lots of self doubt in the air. Best I go give all my dogs some hugs!
OX
1913,1925,1937,1949,1961,1973,1985,1997,2009
Rat and Ox get on well, so this should be a lucky Year for you. There are a lot of new opportunities for you during 2020.
You need to learn to be a bit more flexible and bring out more of your gentle nature or you may experience a bumpy ride on the romantic front.
Remain focused and this should be a great year for you. Spend time outdoors to recharge.
CAT
1915,1927,1939,1951,1963,1975,1987,1999,2011
or RABBIT (Not to offend anyone)
The Rat doesn't really get on with the cat, for obvious reasons, so this year might not be one of your greatest.
keep a low profile, Rat years may ruffle your placid Cat nature. Careful not to do the stray cat bit and wonder too far from home, you could land up with some problems.
Avoid gambling and financial speculation as the Rat year is not one of big financial gains for you.
SNAKE
1917,1929,1941,1953,1965,1977,1989,2001,2013
Snake should take it a bit easier during Rat year. Too much stress and pressure can lead to some health issues. Rat years tend to move very fast, maybe a bit too fast for the Snake.
That said, the Rat year looks more like it will bring into your life the kind of things you are wanting.
It will be a good year for you financially but the main thing is taking on too much. You might need to consider finding someone to help out when things get hectic.
GOAT
1919,1931,1943,1955,1967,1979,1991,2003,2015
Focus on you this year and where you are going. Don't allow the Rat year and the issues it brings to pull you down.
On the contrary, you may sail though the year without any hiccups, except for your private life.
Be cautious in this area, someone may not be who they pretend to be.
Financially, it could be a good year but don't neglect financial matters, pay attention to what is going on, investments, bills etc. Don't let this slide.
ROOSTER
1921,1933,1945,1957,1969,1981,1993,2005,2017
Slow down, this is not the year for going overboard whether it be in love or money. Its not a time for taking risks either.
Stop worrying about what you look like and how you're going to try and impress others and rather focus on how you going to move forward and get to where you want to be.
If youve got someone special, look after the relationship. Love life is not to favored in Rat year.
PIG
1923,1935,1947,1959,1971,1983,1995,2007,2019
Pigs have a built in force about them and the Rats respect that. You will have a good year in the Rat year, taking things at your own pace and still succeeding.
Things will look up for you, especially towards the middle of 2020.
Pigs attract money, so money will come your way. Invest wisely and spend wisely. You could have some issues with health