2018 Chinese Year of the Brown Dog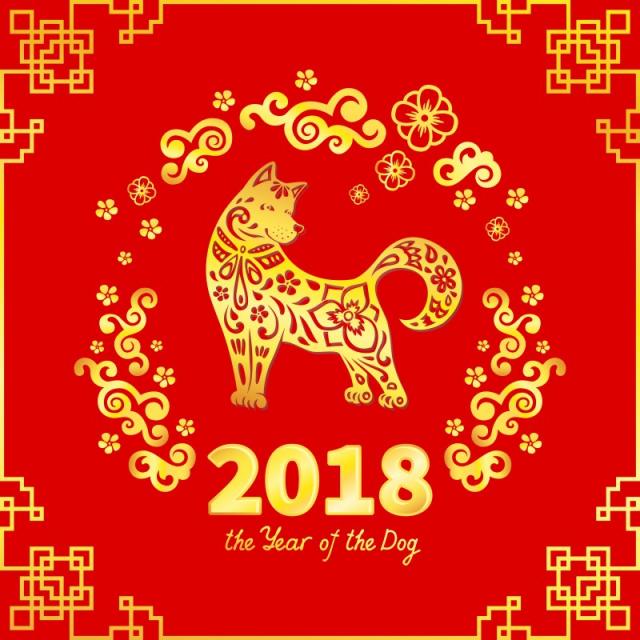 Chinese New Year of the Brown Dog begins on Friday, the 16th of February 2018 and ends on February 4, 2019.
The Dog is the 11th sign of the Chinese zodiac and this will be a universal 11 year. It can be a very eventful year with many changes all over the world.
The Dog is an ethical and idealistic sign, and this year will bring increased social awareness and interest in society's less fortunate. Any tendencies to take, will be replaced by a widespread sentiment of generosity and selflessness. In general, we will all be imbued with the Dog's keen sense of right and wrong.
The Dog year makes us take a look at our human conditions, education, morals, social life, health and caring for our elders as well as security. We will need to show tolerance and empathy towards others, with the demand for fairness and a better standard of living.
The Dog is a symbol of intelligence and protection, and 2018 can be a fragile year. We could see many uprisings throughout the world. It can be a turbulent and troubling year in all aspects of life, but it is also a year of less affluent areas of the world coming together and introducing new ways to help the less fortunate, and hopefully we will see more of a fair balance between the rich and the poor.
This is a good year to make lifestyle changes, diet, smoking, drinking and junk food. The true dangers associated with these things will be brought into the spotlight.
Dog years can bring many changes, good and bad. Economically, they are normally growth years although it can also bring collapse of major institutions and large adjustments in the economy, so take care with investments in 2018.
The emergence of more universal values of empathy and social justice should wake up and feed this collective awareness.
People will focus on real estate, agriculture, environment, territory integrity, religious or spiritual areas.
If you can climb on the mountain of the Dog, then you can see much further for the future.
Earth Dog year is a time for honesty, fairness, and to cultivate integrity of character. Dog sniffs out the truth, corruption is exposed, and the underdog is championed. The Earth element brings healing, stability, and focus on nutrition.
Hopefully the year brings more wagging and less barking or biting, which is something Dogs can do.
---
RAT
1912,1924,1936,1948,1960,1972,1984,1996,2008
Initial challenges could bring good fortune. Success comes with more responsibilities and pressure. This can be a busy year for you so don't miss out on the opportunities that come your way, rather take advantage of them. Your career can provide you with -healthy financial rewards. There will be new opportunities to meet new people especially where work is concerned.
Relationships can grow and flourish under the Dogs energy. Avoid conflicts over financial matters as this can bring loss your way. Take care of health matters and pay attention to stomach and digestive issues.
TIGER
1914,1926,1938,1950,1962,1974,1986,1998,2010
What you focus on the year can bring success. Money luck can be good for you. It is Possible that Tigers will make changes in their career, either through promotion or job opportunities. Take up new opportunities because your returns will be stable and can increase your wealth.
Relationships look promising and if you aren't already in one, Dog year could bring one into your life. Treat your partner with patience and care as you can become quite pushy in Dog years. Watch out for safety of knees, feet, head and face.
Dog brings very good fortune in career and wealth. You can put your full energy and focus on your career and you will gain some good returns.
DRAGON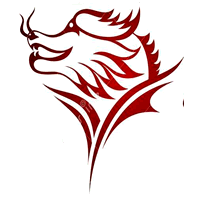 1916,1928,1940,1952,1964,1976,1988,2000,2012
Work and career could flow smoothly this year and luck will be better this year than last. Dog years bring opportunities that you have been seeking. Should you encounter obstacles, use your energy and courage to pull you through it. Keep a low profile, when you fly to high, it is easier to shoot you down. There can be competition in your career and you should be ready to face the challenge.
Relationships might not be fulfilling in the way that you want, and you will need to put in some extra effort to avoid conflict. It can be difficult for you to find new and important people in your life.
You should be humble and use your friendly attitude to establish good people relationships. Use your popularity and credibility to seek cooperation. You will find new financial resources.
HORSE
1918,1930,1942,1954,1966,1978,1990,2002,2014
Don't make hasty decisions this year. Wait for the right opportunities and then consider stepping forward. The correct use of willpower and leadership skills will allow you to enjoy your achievements.
Dog year bring you closer to your partner. It is a good year for relationships. Don't force issues as you may come off second best.
You could feel that you have missed opportunities in the past. But you should take a break, recharge your energy and wait for the right opportunity.

MONKEY
1920,1932,1944,1956,1968,1980,1992,2004,2016
For better career luck, you need to have a vision for the future. It's time to stop and think about your long-term career goals, whilst keeping your current job status. If necessary, you can study or better your education to improve on your skills. When you are ready, then you can go for new job opportunities.
Don't push your relationships during this time. Give your partner enough love and care if you want things to improve. You could come off second best if you push to hard.
Opportunities may seem to block you. Work on building relationships. Use your wisdom and foresight and wait for the right opportunities.
Health-wise, take precaution against ailments of the digestive and respiratory systems.
DOG
1922,1934,1946,1958,1970,1982,1994,2006,2018
A mixed year for the Dog. You need to pay attention to the security of your job. If things aren't working for you in your line of work, then it is time to find something else. You will need to be patient and calmly think about how you will fix problems. Don't be greedy, you will still have a satisfactory year.
Take care of finances as they can dry up quickly. Look towards a good money management plan, and then you will have some saving. Or you can invest money on the long-term items, such as real estate.
It's a challenging time to look for new love. If you are in love, you need patience to keep the relationship going.
Health is not your strongpoint this year. Take precaution against ailments of the urinary tract and watch out for accidents.
OX
1913,1925,1937,1949,1961,1973,1985,1997,2009
There are no major challenges around your career, but should you have issues in the area, the Dog year should help to resolve these for you, especially in towards the later part of the year. You will find a clearer direction for your future during Dog year. Developing good relationships can benefit you with your work.
If you want to succeed you need to put in the effort, as long as you do this, you can expect good fortune. Socialise more if you want to meet new people or potential partners. Put energy into relationships or they will cool down. It can be a rough road ahead with relationships. Your social activities will increase. You must be cautious with financial investments. Don't let your capital get tied up in risky business.
CAT
1915,1927,1939,1951,1963,1975,1987,1999,2011
A good year to invest in your career development. You may want to improve on your career skills by spending money or learning. This year brings opportunities to better your career. You can gain a good reputation as well as many rewards. The more effort you put into your career the more rewards you will receive. Relationships can grow, and you can win popularity contests. You can fall in love easily during Dog year and your relationship can grow and flourish. The spotlight will be on your family life. Watch for injuries and take care of your nervous system.
Diligent hard-working, will bring you wealth. You should be humble and use a friendly attitude to establish good people relationships. Using popularity and credibility to seek cooperation, you will find new financial resources.
SNAKE
1917,1929,1941,1953,1965,1977,1989,2001,2013
Positive career opportunities can be on the horizon, but timing will be important. You may first encounter some challenges. Once this has been established you will find the right way to proceed ahead. Use your wisdom to look for good investment opportunities and returns will come from them. Plan and wait for opportunities to show off your talents.
Relationships may be slow to start, and time is required to make things work. The more patient and nurturing you are, the more your relationship can grow. Rest when you can to recharge. Common health complaints for the Snake this year are insomnia, exhaustion and ailments of the digestive system.
GOAT
1919,1931,1943,1955,1967,1979,1991,2003,2015
When Sheep meets the Dog, the Dog will guide the sheep in looking for their goal in the life. The modest and hard-working Sheep receives their rewards.
You will figure out what your career goals are. New job opportunities will appear. If there is a promotion or a chance for a more challenging position, then you can consider accepting it. In general, your money luck is good. Sheep can lose themselves with wanting an extravagant life, be careful not to live beyond your means. If you are greedy things could turn nasty.
If single it might be time to increase your social activities. You seem to focus more on career than on romance. Be more patient with your partner.
When opportunity knocks, don't let it slip. Build more confidence to achieve your goal. Your persistent efforts can extend your luck to the next cycle.
You will be generally healthy apart from minor respiratory ailments.
ROOSTER
1921,1933,1945,1957,1969,1981,1993,2005,2017
There are opportunities in your career, but you need to look for them. You need to put in more efforts in pursuing your goals. Be well prepared before accepting any major challenges.
Your money luck can be good. Opportunities are waiting for you. As long as you work hard, you will gain good rewards.
Your relationships look good and ready to grow. There can be respect from each other and a deeper understanding can be achieved.
It's time to work harder for the coming opportunities. Enjoy the fruits before they are rotten.
PIG
1923,1935,1947,1959,1971,1983,1995,2007,2019
No pain no gain. You reap what you sow. The more time you spend, the better the return you have. Career opportunities come but not without obstacles. It's time to pull yourself together and apply yourself properly in your career. Opportunities are there for you to expand on, but if you are lazy, you won't get anywhere.
Try saving some money. The more enthusiastic you are about your career the more your income can increase. You need to be patient and smart to grasp opportunities.
Relationships can be challenging, so try put some effort into them if you want them to last.