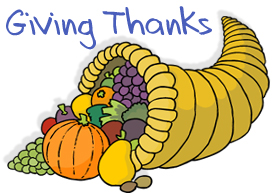 On Friday 3rd November the Sun will trine Neptune stirring up out emotional, spiritual and creative juices. You will benefit from this aspect all the way up until the Full Moon on the 4th. The next two weeks are great for winding down artistic projects, getting rid of bad habits and completing assignment's. Venus will oppose Uranus and this can bring an unexpected hard spell for even the most stable relationships as well as some erratic turns in finances. Mercury will leave Scorpio and enter Sagittarius, putting our thinking processes at a disadvantage because Sagittarius often misses the details, doesn't read the fine print, and has a tendency to throw tact to the wind and blurt observations which are best kept quiet. This could carry on until the end of the year, because of Mercury turning retrograde in December.
On Tuesday 7th November, Venus moves from diplomatic Libra to the intense and emotional landscape of Scorpio, where matters of the heart are taken as matters of life and death. This will be the case until the end of the month.
Saturn trines Uranus on November 11th. Because Uranus rules science and technology and Saturn is linked to elderly people and artificial intelligence, developments such as driverless cars and other hi-tech wonders that will become the new normal. This can also indicate new or different attitudes towards the military or of coming changes in national firearm laws. Its an aspect with far-reaching consequences.
Monday the 13th Venus in Scorpio will be joining up with Jupiter, this can make love a picky topic and there can be possessive behaviour and jealousy. Mercury will square Neptune making you see things through rose coloured glasses. On the 16th Venus will trine Neptune setting the scene for fantasy, romance and intuitive thinking as well as revisiting some old relationship issues.
The Scorpio New Moon can be your best friend if you're looking to make changes or transform your life because it'll be the perfect energy for getting rid of the old and starting something new. A Mars-Pluto square around this time could involve risky business, so proceed with caution.
The Sun moves into Sagittarius on the 21st bringing hope, shifting the general focus to a need to connect with something bigger and better and preferably located far from home. We generally feel more confident and optimistic about the bigger picture. Although Sagittarius can tend towards and overdoing, this is the time of the year when there's a better than average chance of applying faith, hope and charity to our daily lives.
Neptune goes back online after a long retrograde period on the 22nd making it easier than ever to believe that if you wish upon a star, your dreams really will come true. Mercury trines Uranus on the 25th November putting us on the cutting edge of thinking outside the box. With this kind of attitude , a good surprise or unusual revelation could be just around the corner.
The last week of November has a few ups and downs, so get ready for a bumpy ride with a few joyful moments in-between to soften the edges. Mercury joins up with gloomy Saturn on the 28th and although it's a short lived aspect it will be back again the following week, so your best bet is to try stress-reducing techniques like eating healthily and getting enough sleep. Things look a lot brighter on the 29th as the Moon trines the Sun propelling us into the holiday spirit.
Hope you have a great month!